IPAA/PESA Energy Academies
Largely due to a connection to IPAA made for us by SIPES member Evelyn Medvin, I connected with the IPAA/PESA (Independent Petroleum Association of America and the Petroleum Equipment Suppliers Association) program coordinated by their Energy Education Center. IPAA/PESA has established and actively supports five petroleum academies that teach students engineering, geosciences, leadership and math in Houston Independent School District and the Fort Worth Independent School District. The program began at Houston's Milby High School and has grown to include five schools, culminating in The Energy Institute High School which opened with 200 students in 2013. The Energy Institute High School will add 200 students each year until a total enrollment of 800. This is a unique institution for not only HISD but the nation!
Would You Like to Contribute?
SIPES Houston has had an outreach project since 2009 donating framed geologic maps of the United States to schools, primarily in the greater Houston area.
Each of these maps cost $400 - so the more money raised, the many more schools who will have beautiful maps and an educational opportunity from industry vets!
IPAA Program Evolution
IPAA program has changed its name to the "IPAA Energy Workforce Education Center." Their educational program has been working with educators for nearly 20 years with a professional staff supporting programs, resources and advice to member schools to enhance STEM education and especially energy focused programs.
The SIPES Houston "Maps in Schools" program joined the IPAA program when we connected to the Houston ISD high schools with "Petroleum Academies" and presented maps. That was an unplanned synergy!
Subsequently I have been invited to join Evelyn Medvin on the IPAA Education Advisory Board and SIPES Houston is now a sponsor of the IPAA Energy Workforce Education Center and SIPES Houston is listed as such on their website.
Onward
The IPAA program has expanded dramatically. Some quick statistics:
Over 17,000 students have participated in the IPAA programs
41 percent female participation
Two-thirds of students are economically disadvantaged
Significant impact on first generation college participation
Over $1,000,000 in college scholarships awarded
795 industry externships awarded with 37 participating companies
The goal for SIPES Houston is to have annual return visits resume as classes of students see our map in their classroom or hallway and wonder what it means. At Duchesne Academy, for example we have now returned five years to speak to the entire 7th grade.
Many thanks to everyone who has been involved and to several recent Houston SIPES Boards for their support in the expense of framing the maps!
Jeff Lund
SIPES 3024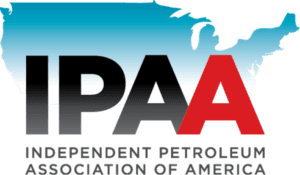 Get Involved
All the materials we use are available if you want to call me, or get an overview. Many thanks to everyone who has been involved, and to several recent Houston Chapter Boards for their support. We will, of course, continuously work to expand the scope to other schools. At the recent AAPG Gulf Coast Section Meeting in Corpus Christi we traded ideas with Corpus Christi Geological Society members active in their program.
Jeffrey W. Lund is an independent consulting petroleum geologist in Houston, Texas. He can be reached at jeff.lund@corridoroilandgas.com